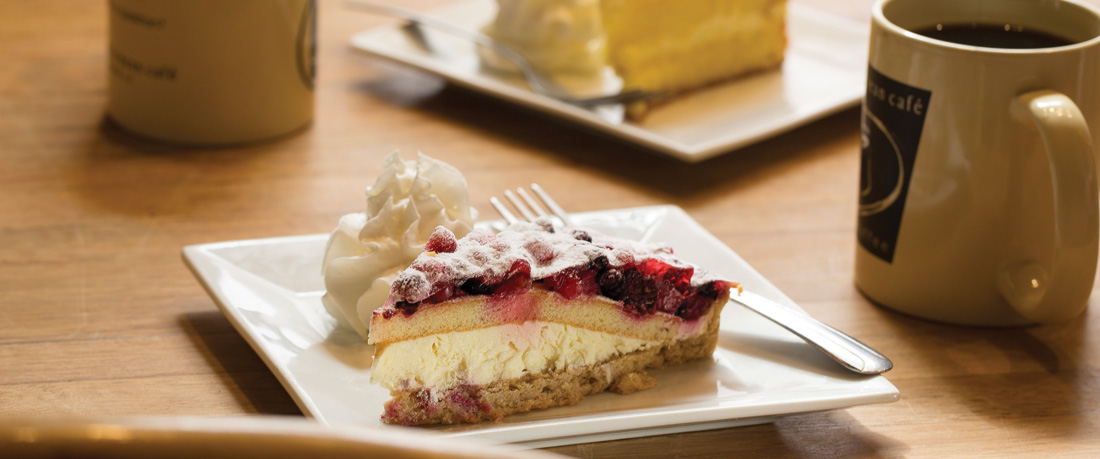 All Prices Listed Include 6.35% CT Sales Tax
We offer a wide variety of drinks from coffee to beer & wine.
Coffee
to-go – $2.00/$2.50
in-house bottomless – $2.75
Tea $2.75
regular and herbal – Mighty Leaf and Harney & Sons
Juices $3.00
cranberry, V8, apple, grapefruit and orange
Fresh Squeezed Orange Juice $3.25/$4.25
Wake up with… prices vary
espresso, Cappuccino, Mochaccino, Latte, Hot Chocolate; Green Tea, Vanilla or Spiced Chai
Ginger Lemonade $3.00/$4.00
Iced Tea $3.00/$4.00
Iced Coffee $3.00/$4.00
Cold Brew Iced Coffee $3.00/$4.00
Iced Latte $3.00/$4.00
(many flavors available)
Assorted Bottle Drinks prices vary
Speciality Drinks
Dirty Spiced Chai $3.50
Mocha Mint Latte $3.50
Maple Cinnamon Latte $3.50
Nutella Latte $3.50
Honey Almond Latte $3.50
Milky Way Latte $3.50
Beer
Domestic $4.00
Import & Specialty $5.00-$7.50
We carry a wide selection of beer, from traditional brewers to microbrewers, from New England,
the U.S. and the world — whatever catches our fancy.
Wine
Glasses $6 – $10
Bottles $20 – $40
We update our wine selection throughout the year, or whenever we like a wine enough to make it our house wine.
Dessert Menu
All of our desserts have to pass a strict quality control – our staff. Check out our daily selections. Gluten free brownies and cookies available.