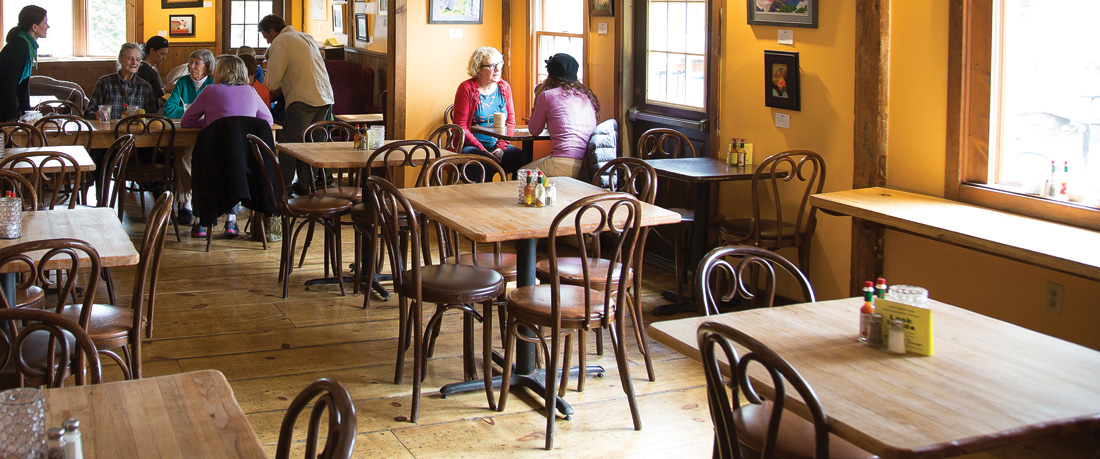 Hours of Operation
Monday
Tuesday
Wednesday
Thursday
Friday
Saturday
Sunday
7:00am – 3:00pm
7:00am – 3:00pm
7:00am – 8:00pm
7:00am – 8:00pm
7:00am – 9:00pm * +
8:00am – 9:00pm * +
8:00am – 8:00pm *
* we may close early in the colder months – call ahead
+ entertainment night – serving dessert, beer & wine until performance is over
Live Music
We offer live music on Friday & Saturday nights. Desserts, beer & wine are served until performance is over.
Closures
We are closed on the following holidays:
Easter
4th of July*
Thanksgiving
Christmas
*Open on some – please call ahead
Directions
We are located at the intersections of Rt. 169, Rt. 44 & Rt. 97, (otherwise – 450 Deerfield Road) in scenic Pomfret, CT.