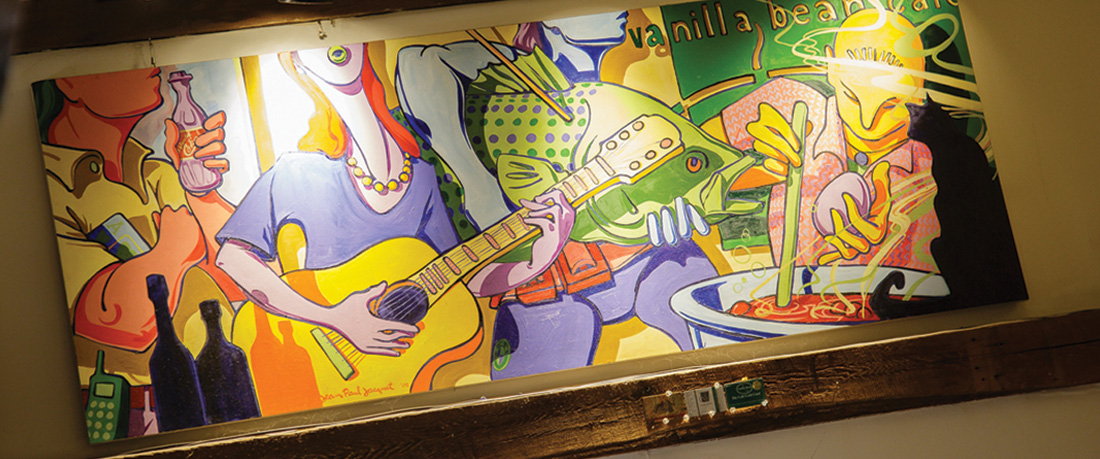 Music Info
Please Note: All shows are General Admission unless otherwise noted in a specific shows write-up in the Calendar.
The Bean has been the forum for many types of entertainment. It started at our first "Java Jive", or Open Mic, in 1990. Over the years, we have hosted many benefits and provided space for many different genres of artistic presentation. It seemed that this type of entertainment, which is all based in the Folk Tradition, just wanted to be here.
The entertainment has ranged from Celtic Folk to Cajun Zydeco, from story telling to poetry reading. Over the years we have tried many things to help create awareness for this type of entertainment, and continue to do so, including here on the internet.
When there is print and radio media to help support a venue, it can work – without it; it's a struggle. We have something in our favor; we're a restaurant primarily and a music venue second. We can support this type of entertainment, but we need your help as well. Please help to spread the word about this place. Help keep the Folk Tradition alive in Northeastern Connecticut and in New England.
For music booking info, please contact Maria Sangiolo at maria@thevanillabeancafe.com.
Friday Night Music at the Bean
The first Friday of each month is Open Mic – Sign up starts at 6:30 – show starts at 7:30.
The second Friday* of each Month – Hootanany/Songwritter Sessions – Sign up starts at 6:30 – Show starts at 7:00
*sometimes this show may be on the third Friday – check current calendar.
Occasionally there will be no Open Mics in January or July (it depends on where the first Friday falls) . Always check the calendar.
Bean Soup
Stay up to date on the latest entertainment and Vanilla Bean Cafe news, check out our quarterly newsletter!
ADVERTISING – Interested in advertising in Bean Soup? Click here for more info.
Mailing List
Sign up for our mailing list and have all our entertainment news emailed right to your inbox.